Farseeker by Joanna Starr
A Multi Award-Winning Sci-Fi / Fantasy Epic!
Enlightened. Enslaved. Erased.
Earth, 50,000 years ago before the magic vanished. Invaded by aliens posing as gods, advanced civilisations crumbled. Now, these powerful off-worlders war for control of the planet, and the people who remain no longer remember what they once were. Seduced then enslaved, humanity has fallen. Read more…
Lost civilisations. Alien invasions. Humanity enslaved. Gryphons. Unicorns. Magic. In Farseeker, Epic Fantasy meets Sci-Fi and takes us on an incredible race through time and across worlds.
From the creator of the bestselling epic fantasy series, The Goddess Prophecies by Araya Evermore, comes a breathtaking new saga. Click or tap BUY NOW to start the adventure today!
"You don't want to miss this story!"
"I cannot wait to read the next book in this enthralling series."
"An excellent sci-fi fantasy with an original storyline and great interesting characters."
"OMG, of all the many books I've read, this is by far my most favorite. I
would give it 10 stars if I could."
Haunted by the past… Hunted in the present… Trapped in the future…
Caught in a battle between a dragon, a horde of reptilian aliens, and a spaceship, Thaya and Khy are forced to run for their lives. When she's contacted by a mysterious elf, Thaya must risk everything to enter the dragon's lair and take back what was stolen. Read more…
Thaya and Khy from the multi-award-winning, bestselling FARSEEKER saga return in GATEWALKER, a brand new sci-fi fantasy adventure that throws us through time portals from the wondrous past of Earth's long-forgotten civilisations, to the unrelenting, magicless present, and forces us to battle against dragons, elves, and aliens.
Spaceships, unicorns, time-travel, Men in Black, alien worlds, portals, stone circles, magic, sweeping worlds and epic battles… Nothing is left out of this breathless, epic fantasy sci-fi adventure. Click or tap BUY NOW to join thousands of others already on this epic adventure today!
Books by Araya Evermore
Joanna Starr writes classic High Epic Fantasy under her pen name, Araya Evermore. You can buy her bestselling series, The Goddess Prophecies, below.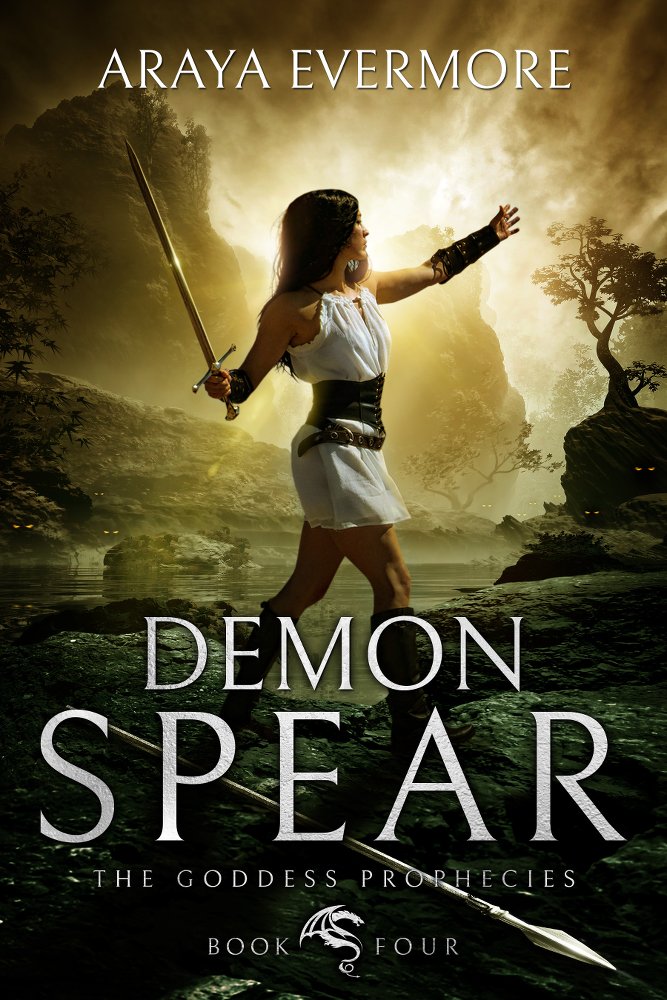 Demons. Death. Deliverance.
All these Issa must face as darkness strikes into the heart of their last stronghold. Greater demons are rising from the Pit, Carvon is brutally attacked, and a horrifying murder forces Issa and her companions to flee. But despite the devastating loss, she must keep her oath to the Shadow Demons and alone reclaim the spear that can save them all…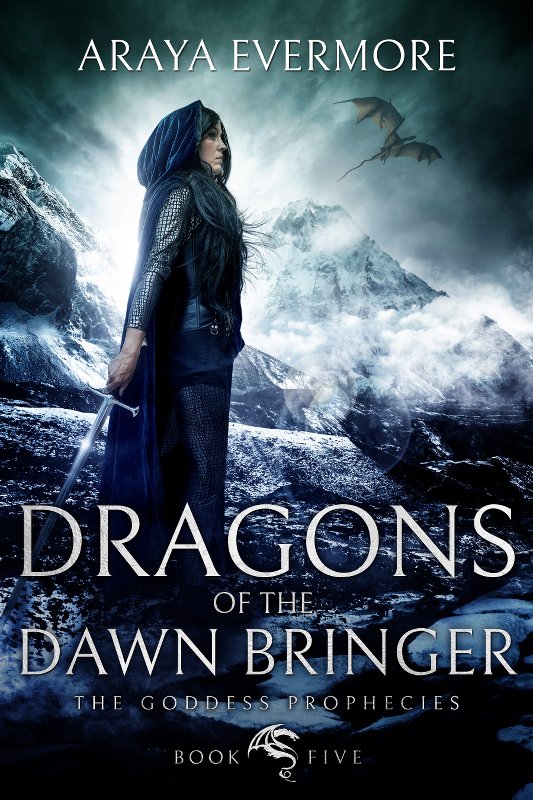 An Exiled King. A Broken Dream. A Sword Forged for Forever.
Issa can trust no one. Her closest allies betray her and nobody is as they seem. When a Dromoorai captures her and a black vortex to another dimension rips into her room, she realises the attacks will never stop and there is far worse than Baelthrom reaching for her out of the Dark Rift.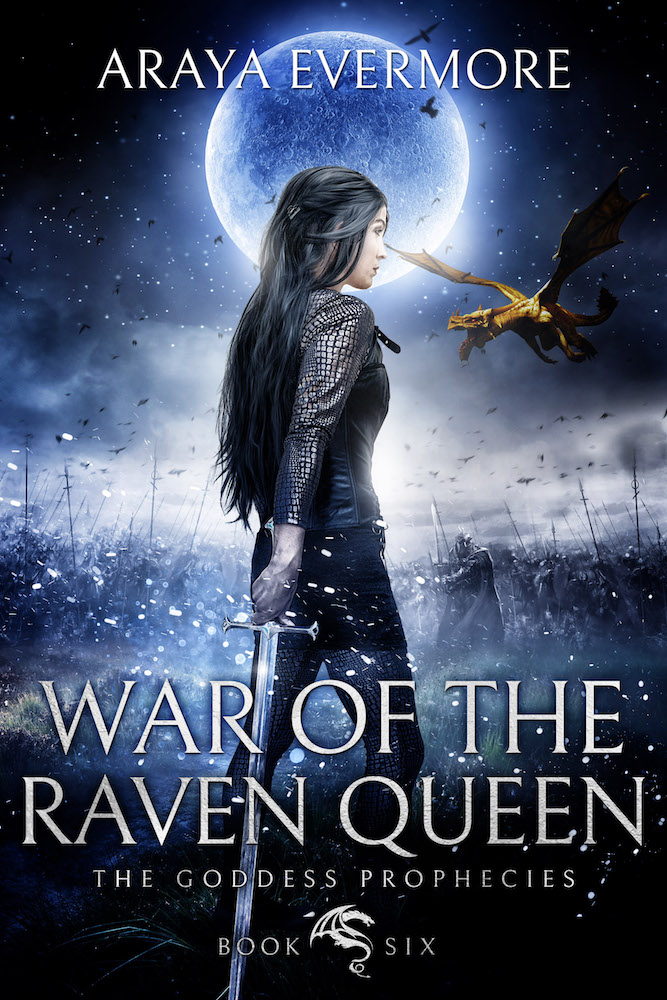 "Be the light unto the darkness…Be the last light in a falling world."
They had both been chosen: he to save another race; she to save her own from what he had become. Now, both must enter Oblivion and therein decide the fate of all.