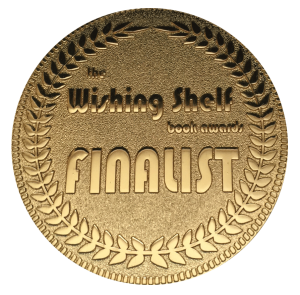 FINALIST The Wishing Shelf Awards Best Book Cover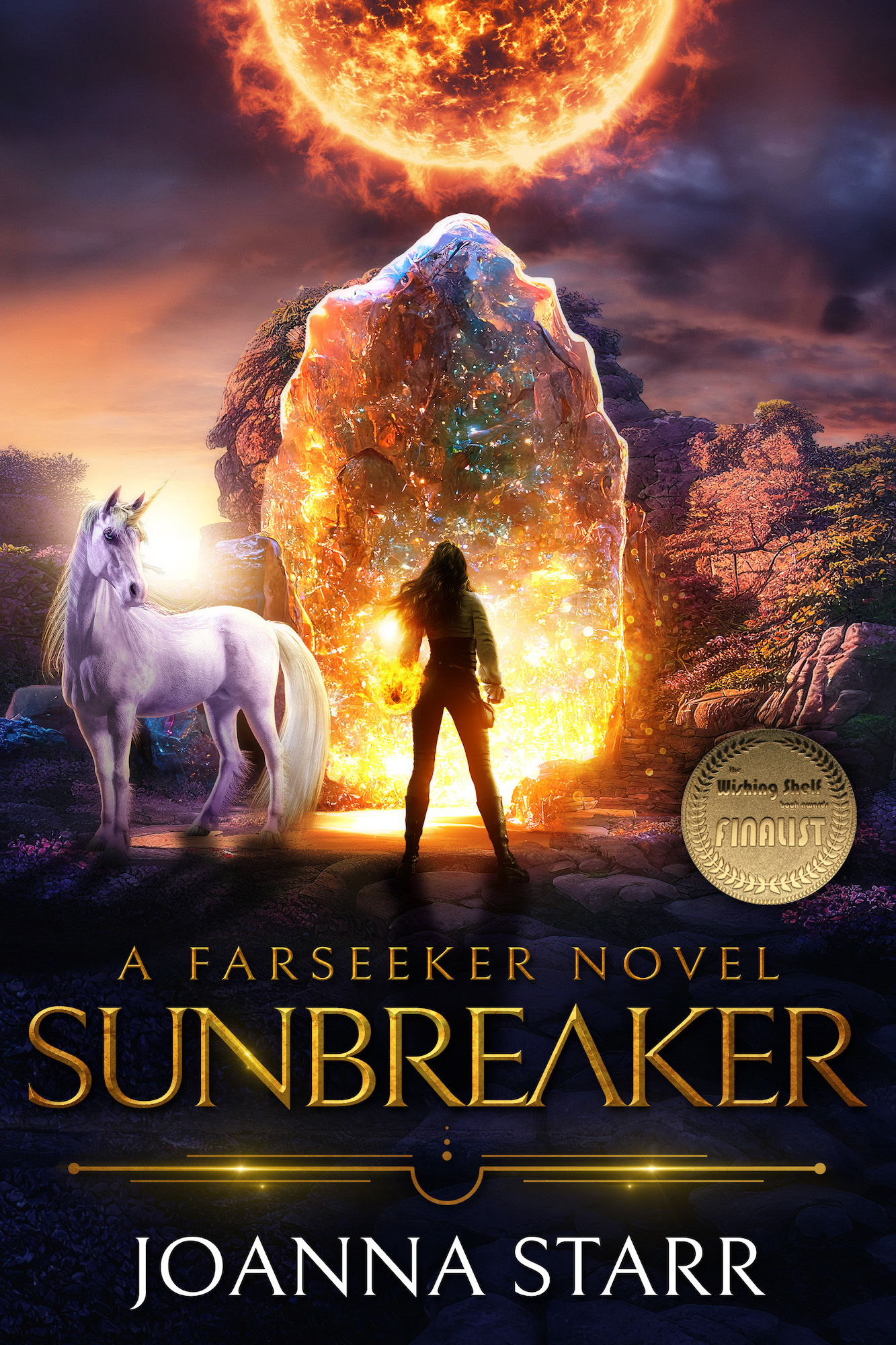 He holds the power of the sun.
She holds the power of the star gates.
The fate of billions is in their hands.
The Sun Child is missing. Technology is banned. Magic is king. The Black Fallen Sun has dawned upon the planet Etanta, and only the Child of the Sun can save it. But the saviour of the world has gone missing, and all want to kill him. If he's not found, Etanta and the entire solar system will be devoured by the Phantom Matrix.
The Protectors of the Free Worlds have called upon Thaya, Khy and three others to find the missing child. This motley crew of wildly different beings must put aside their differences and work together on an alien planet to find the saviour of the world. It's a simple mission, but nothing goes to plan, and it will take each one of them to the brink of their endurance and beyond.
Thaya and her unicorn partner, Khy, return in Sunbreaker – the fourth epic fantasy sci-fi adventure in this multi-award-winning series, Farseeker.
Described as Stargate with unicorns and dragons, and The Lord of the Rings with aliens and spaceships. If you'd like to mix The Hobbit with Dune, or put King Arthur in space, then you'll enjoy this mixed-genre, feel-good series written for people with a human soul and an adventurous spirit.
The Rod and Staff trilogy
1. Farseeker
2. Gatewalker
3. Flamerunner
Sun, Moon and Stars trilogy
4. Sunbreaker
5. Moonraider

Click or tap BUY NOW ON AMAZON to join the epic adventure!
Reader feedback for the series
"A superbly crafted fantasy adventure populated with charismatic characters. A silver medal winner and highly recommended!" The Wishing Shelf Book Awards
"OMG, of all the many books I've read, this is by far my most favorite. I would give it 10 stars if I could."
"What a fabulous novel. I congratulate the author on putting together an interesting fantasy plot and filling it with so many fully-formed characters. There's plenty here for fantasy lovers to enjoy." Amazon reader
"A fabulous story, expertly weaved."
"I enjoyed this book so very much I thought the central premise was very clever, and the protagonist, Thaya, was complex and fun to follow. I think this could be the start of a fantastic set of books." Amazon reader
"Your book touched my heart several times"
"I loved it and can't wait for the next installment."
"…amazing and beautifully written and i am so looking forward to continuing this series."
"This is a rather long, well-plotted fantasy adventure with elements of myths and legends. This is the sort of book a reader can really get into as there are so many characters worth getting to know. I would happy recommend this book to others and I'll be reading more by this author." Amazon reader
"I loved the book!"
"You don't want to miss this story!"
"I cannot wait to read the next book in this enthralling series."
"An excellent sci-fi fantasy with an original storyline and great interesting characters."
"This is an excellent book."
"…wonderfully written fast moving high fantasy including love, maturity, ethics, magic, believing in yourself, determination and adversity."
"Drew me in right away."
"I really enjoyed this! You have a way with world building that is second to none."
"I loved the premise behind this story, it made me think (and wish our world could be like this…)"
"I give it a big 5"
"I loved it"
"Love this story from the very first word to the very last word."
"…amazing and beautifully written and i am so looking forward to continuing this series."
"I enjoyed it very much!"
"This is wonderful!"
"I highly recommended 5/5"
"A new series with lots of action and adventure in a fight against interstellar evil"
"A massive fight of light against dark in a bid for freedom!"